Michael Story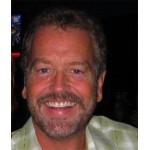 Born in Beloit, Wisconsin, Michael Story was encouraged to draw in his childhood and was taught by his grandfather, Ken Osgood, a professional artist. His family moved to Pennsylvania and later South Carolina. After high school, Story began art studies at East Carolina, then transferred to the University of South Carolina, where he earned a BFA degree in 1976. Later he began freelancing, establishing himself as an illustrator and designer, but the confines of advertising art eventually brought about a shift toward fine art. 

In 1981 Story enrolled in his first watercolor class with the late South Carolina artist Robert Mills. The following year he traveled to New York, where he studied pastel and oil painting with internationally known artist Daniel Greene. 

Today Michael Story is an award-winning artist who regularly teaches pastel and oil painting, guest lectures, and juries art shows.  His landscape paintings have been featured in numerous publications, gracing the cover of South Carolina Wildlife, South Carolina Business, Lexington Life, Sandlapper, and Palmetto Banker magazines. He has also been the focus of feature articles in South Carolina Homes & Gardens, Lexington Life, Sandlapper, and Arts Across Kentucky. His client list of private buyers and prominent corporate collectors has 
continued to grow, including the Marriott Corporation, The Cloister at Sea Island, Georgia, Progressive Energy of Florida, The Sanctuary at Kiawah Island, Holiday Inn, Fluor Corporation, Erving Texas, and Walt Disney World, along with major banking institutions and healthcare facilities. Story also has work showcased in the Bush Presidential Library in Houston. His paintings have been reproduced by major publishers such as Canadian Art Prints of British Columbia and distributed worldwide.
Michael Story
Sorry for the inconvenience.
Search again what you are looking for