AOC 20th Anniversary, 2021 Hotel Details
Hilton North Raleigh - more details below 
If you call before October 10, 2021, you will receive our group rate on your room which is currently $140/night. Call 919-872-2323 and mention Art of the Carolinas.
For hotel reservations call 919-872-2323 or click on links below (see other options below for other hotels in the area)
The Hilton North Raleigh/Midtown is now totally renovated and you will be blown away!
Seriously. Fine dining in brand new facilities, newly renovated guest rooms, a pool and spa, as well as a guest gym. All of this for your pleasure on top of everything Art of the Carolinas has to offer you!

 
Hilton North Raleigh/Midtown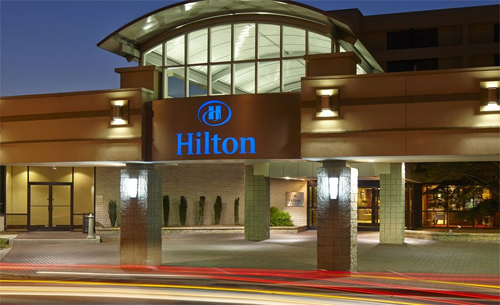 Located At:
3415 Wake Forest Road
Raleigh, North Carolina USA 27609-7330
Tel: +1-919-872-2323 | Fax: +1-919-876-0890 
Click here for 2021 Reservations!
Hilton North Raleigh/Midtown New Look 
Enjoy your stay in the beautiful Hilton North Raleigh/Midtown hotel, ideally located for discovering the area's popular shopping and business districts. Our Midtown hotel is just minutes from downtown Raleigh and the North Hills. Our complimentary shuttle will take you to and from the airport and North Hills. Relax in a spacious guest room or upgrade to a suite. During your stay, be sure to dine at our new restaurant '88 Oaks Carolina Kitchen and Bar, offering breakfast, lunch, dinner and drinks.