Luana Luconi Winner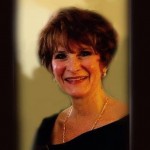 Luana Luconi Winner is a founding member of the Portrait Society of America, an elected Master Circle member of the International Association of Pastel Societies, a Signature Member of the Pastel Society of America, a Signature Member and honorary lifetime member of the Pastel Society of North Carolina, an active member of several art boards and a signature and juried member of a several other national art organizations. 
Portrait artist, author, lecturer, judge, and favored instructor, Mrs. Winner was educated in Rome, Florence, Switzerland, and the USA. Her portraits hang in corporations, universities, government buildings, museums, and residences stateside and abroad.  They include Chancellors, Administrators, Government Officials, Brigadier Generals, Debutantes, University Athletic Directors, Artistic Directors/Conductors of major symphonies, Founders and CEOs of international companies including Hugh McColl of Bank of America. 
She is the recipient of an international portrait competition Best in Show, a Silver Award from IAPS, multiple awards for landscape and still lifes in the Pastel 100 in the Pastel Journal, and the "Prix du Conseil Général pour l'originalité & créativité" at the Pastel en Perigord in France, among others. Invited to exhibit in the international invitational Florence Biennale in Florence, Italy, and an exhibition at the Ming Gallery in Suzhou, China, traveling as a part of a cultural exchange of art instructors. The Musee du Pastel (Museum of Pastel) in Saint Aulaye, France, purchased one of Luana's pastel portraits for their permanent collection. 
In demand as a speaker and an instructor, she has served as faculty for the Portrait Society of America, IAPS international conference, American Artist Magazine Art Methods, Pearl Paint Great American Art Event NYC, Learning and Product Expo California and Illinois, the Portrait Society of Atlanta, Richeson School of Art and Gallery, and eastern US museums and art centers. In addition to her French and Spanish workshops, her Italian painting workshops in Venice, Florence, and Rome are encouraging and inspiring. 
F+W Media, North Light Books published and distributed worldwide her text book in English: "Painting Classic Portraits: Great Faces Step-by-Step" (ISBN 1440321108).  Concentrating on drawing and painting faces, with attention to proportions, planning, and skin color mixtures, the book, is now translated into Chinese and being distributed throughout Asia. Now she is also an author with Penguin Random House.
Featured in the cover story "Twenty Top Artists Open their Private Studios," in "Studios" annual edition by American Artist Magazine, Luana's articles and quotes have appeared in International Artist Magazine, Artist Magazine, American Artist, Art of the Portrait, Signature, Folio, Artnetwork and regional publications and periodicals. She has authored four workbooks, 9 instructional DVD's on drawing and painting portraits in pastel, watercolor, acrylic, and oil. Silver Brushes sponsors three named brush sets, and Strathmore Gray Scale 400 Series Paper pads feature a triple portrait charcoal sketch called "Story Time" on their cover.
Luana Luconi Winner
Sorry for the inconvenience.
Search again what you are looking for